The Sarasota Pickleball Club is pleased to announce that Sarasota now has 18 beautiful new dedicated pickleball courts as of July 8, 2022.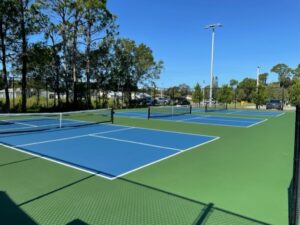 Five plus long years of working with Sarasota County
has finally brought our envision to life!
Open Play on the courts at all times >>
Just drop in!
Join all the other pickleball folks in the area! 
The games are played first to 11, win by 2.