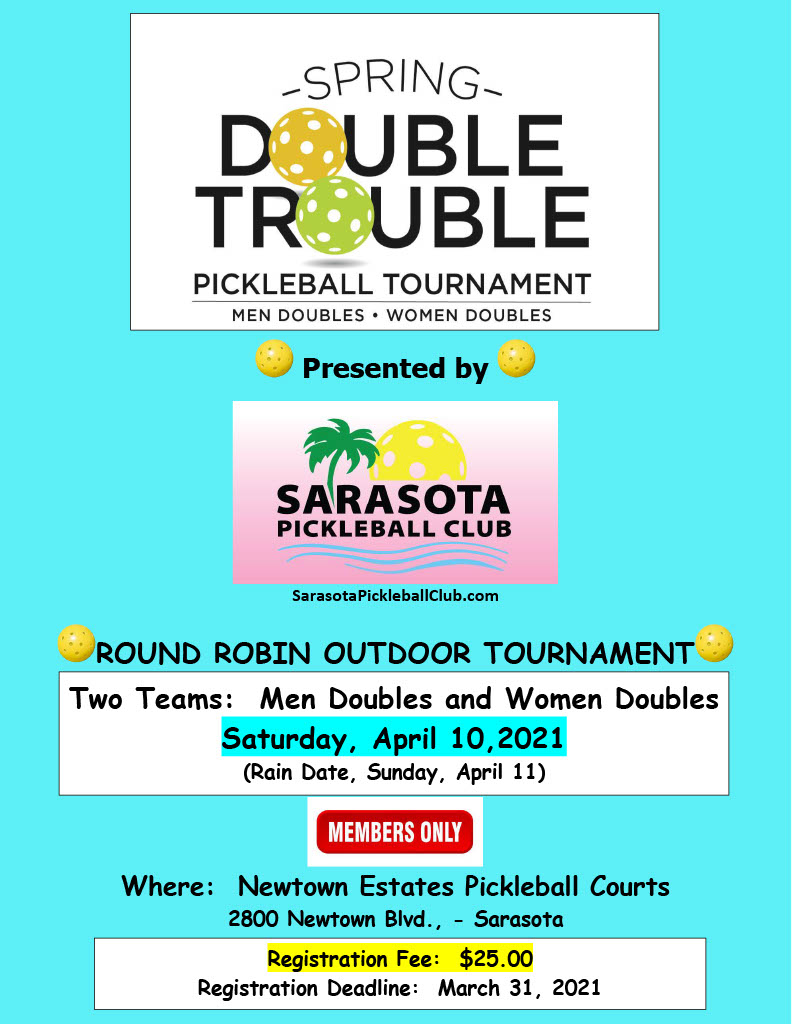 Event Details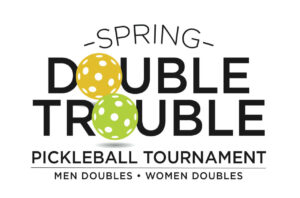 Registration and Warmup:  8:30 am
Start Time:     9:00 am
---
Covid-19 Protocol and restrictions will be in place
for tournament if required by Sarasota County.
Cancellation Deadline:  March 31, 2021 
---
Wait List Information
Should the tournament be sold out at the time you go to register,  you can have your name placed on our wait list for potential cancellation.  Please send an email to:  SPC Tournaments@gmail.com
Please note:
You must be available to play both April 10 and April 11 (rain date).

You must be available to be called at the last minute, even as late as the day before the tournament, or even the actual game day, to take the vacant spot.
Please note the Women's Doubles is currently full.  If you would like to be on the wait list, in case of cancellation, please email:  SPCTournaments@gmail.com.  Thank you for your interest in this event.