Sarasota Pickleball Club – Member and Guests Play
Sarasota Pickleball Club Indoor Play
Open to SPC Members and Non-Members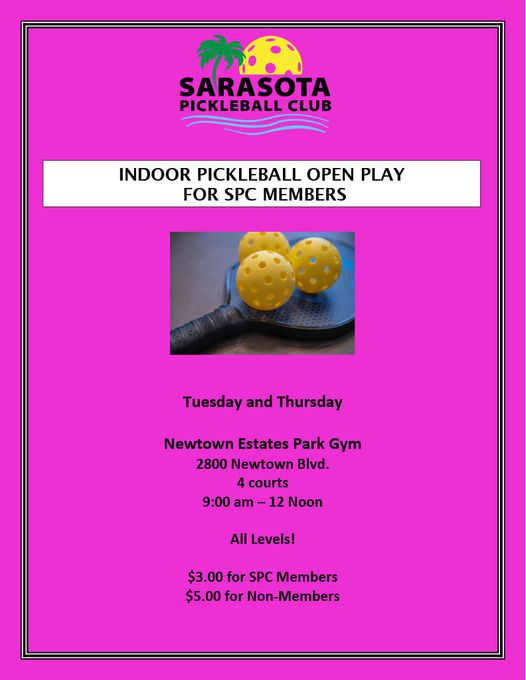 At the present time, Sarasota County does not offer any
"dedicated to pickleball only" pickleball courts.  Many tennis courts have pickleball lines, however in most cases, your own net is required.  
The SPC has worked tirelessly over the past four years to push Sarasota County to develop dedicated courts for all us pickleball players in this area.
Finally dedicated Pickleball courts are slated for opening in the Spring of 2022 at the Pompano Rd. site (presently being constructed). 

Stay tuned for updates.
In the meantime, members play indoor and outdoor at various
County parks and facilities.